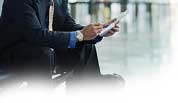 ftwClient Manager Sneak Peek

In this webinar, we will reveal all the benefits of using our solution. ftwClient Manager requires no maintenance because we are a web-based solution. Handling projects will be a cinch because our software is fully integrated with our other modules including, plan documents, 5500, Admin and ftwPortal Pro. When you're ready to complete a task, simply click a link in ftwClient Manager and it will perform the task in the other ftwilliam.com module. Our CRM is like no other solution. All of your contacts/5500 signers/portal users are in the same database. You will no longer need to maintain a separate list of users for each of these functions. Finally, with our built-in QC steps, you will always present quality work to your clients.

Form 5500 Webinar with Janice Wegesin

Form 5500 preparation is a key component of the services offered by plan administration firms. It's important to know the updates to the 2012 forms and EFAST2 processing as well as how to respond to governmental correspondence regarding such filings. In addition, this session will take a look at filing options for one-participant plans and Form 8955-SSA. Other cautions for paid preparers and data collection suggestions will be offered.

This webinar is provided to you free of charge.